---
---
---
Please see the drop-down menus above under the Workshops Tab for workshop options for youth & college students/adults!
Or see the Upcoming Workshops menu for workshops scheduled in the Northampton Area.
---
---
Customizable! All workshops are customizable to your particular group & goals. Workshops listed on this site (see drop-down menus) are just a few examples of the sex & sexuality topics Yana is trained to teach & talk about so please contact her if you have a particular topic in mind.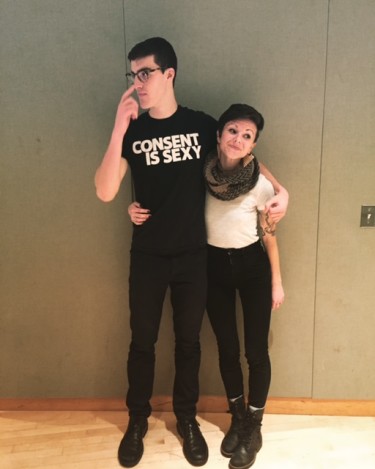 Age-Appropriate! Though Yana often writes for and teaches to an adult audience, she has years of experience working with teenaged youth in community-building settings and thinks teaching about consent, communication, safer-sex, and healthy sexual expression is one of the most rewarding parts of her job. Read more about her sex & consent education workshops for teens.
Open to All! All workshops operate with the understanding that sexual desires, sexuality and gender identity exist on a spectrum. This means that Yana's workshops aim to create a welcoming & comfortable space for all to explore crucial aspects of our holistic, sexual selves such as pleasure, communication, consent & the body by using inclusive language.
Fees: Yana's commitment to providing quality pleasure-positive sex education to teens & adults is strong, so please contact her to talk about her sliding-scale fees and other tailoring options available to suit your particular needs.
Logistics: Workshops can be held in your space or in an outside space.
---
---
---
Watch a highlights reel of Yana teaching her workshop Hitting the Spot!
Read testimonials from past workshop hosts & participants.
Sign up to receive email notifications about upcoming workshops.
---