THE VALLEY ADVOCATE. The V-Spot & Yana's writing career simply would not exist without The Valley's favorite alternative news & arts weekly.
CURVE MAGAZINE. The nation's best-selling lesbian magazine & regular publisher of Yana's lesbian/queer sex writing.
THE TOAST. Feminism & humor site. Publishers of Yana's favorite article she's written to date, Clopen Relationships.
AUTOSTRADDLE. Girl-on-girl culture experts!
HEY EPIPHORA. Where sex toys go to be judged.
THE SEX LETTERS PROJECT. A blog of real letters written by ordinary people discussing what they wish they knew about sex when they were teenagers. Accepting submissions from YOU!
VVATTHEFUCK.TUMBLR.COM. Outright, inclusive sex advice from a queer femme sex educator.
THE JADED MATRON. A blunt & unimpressed trans woman writing about sex.
BOOKS ON MY BEDSIDE TABLE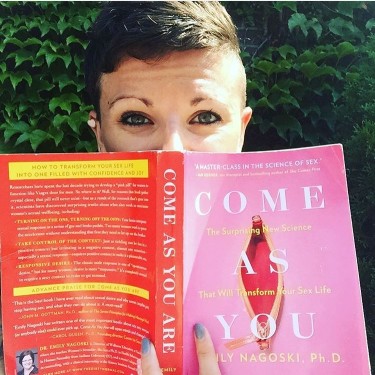 On polyamory & open relationships…
OPENING UP by Tristan Taormino
MORE THAN TWO by Franklin Veaux & Eve Rickert
On orgasms!
COME AS YOU ARE by Emily Nagoski
THE SECRETS OF GREAT G-SPOT ORGASMS & FEMALE EJACULATION by Tristan Taormino