Bring me to your classroom!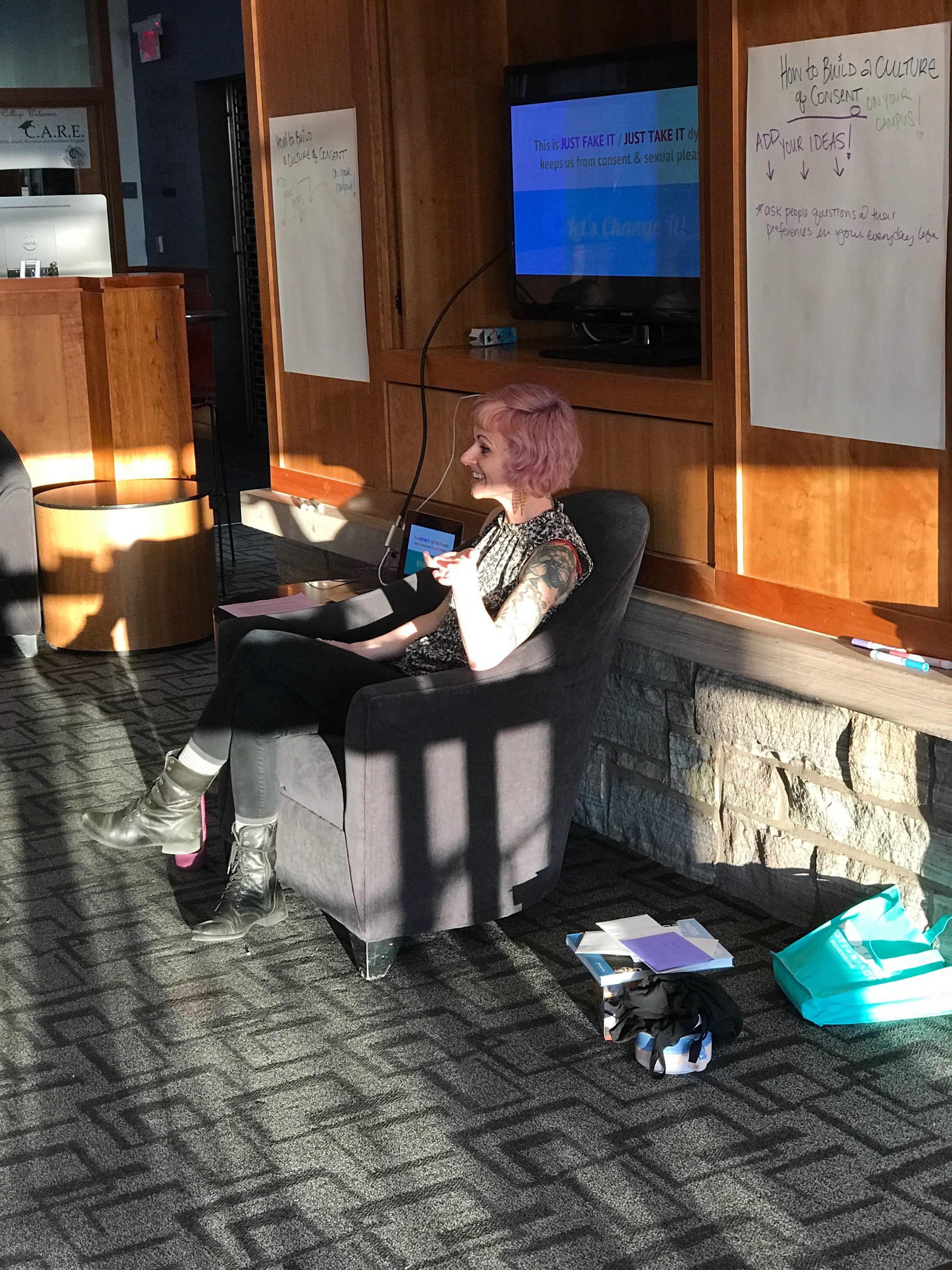 This year, many professors, teachers, and group organizers have screened my TEDxTalk: Is the Porn Brain Our New Sex Educator? as part of their college curriculums.
To add icing to the cake, several of them have invited me to their classrooms to do Q&As about the TEDxTalk, my
work, becoming a sex educator, porn, consent, sex education, and whatever else your students are curious to discuss!
These Q&As have happened in-person or digitally (via real-time Skype calls or by having students write in questions that I answer via video to be played back to your class whenever is convenient to you).
Interested? Get in touch! I would love to speak to your students!
---
Testimonials for this workshop…
Hi Yana,

The class LOVED your video response. One student was so impressed that you were "talking to us!". They also commented on how thoughtful you are with your vocabulary, how approachable you are in your style and energy, and how knowledgeable you are. I really appreciate the time you took for our classes, it really made your TedX talk even more special for us. Your comments still come up during our class time, so feel good at knowing you've made a big impression on some future therapists of the world!