VALENTINES SALE >>
$50 for a 45-minute individual session!
or
$90 for a 60-minute partners session!
PURCHASE HERE >> Pay via PayPal with the note "coaching call".
Buy before February 14th, redeem at any point before or after accordingly with your schedule.
---
Get my

Sex & Relationship Advice and Coaching

on

Skype

! 
Skype Consultations are either a 45-minute (individual) or 60-90 minute (2+ relationship partners), confidential, video call via Skype with me!
Skype Consultations are perfect for folks seeking sex, sexuality, or relationship advice who want more personalized, extensive, and immediate advice than the sex column has to offer either on a one-time or ongoing basis.
Relationship coaching calls will always include homework and resources to take away with you for continued personal and relational growth.
Skype Consultations are also great for folks who are interested in becoming a sex educator or who would like to "pick my brain" to use my expertise and experience as a resource for their own professional endeavors.
All calls are confidential, one-on-one coaching and advice-giving sessions with me — an experienced, pleasure-positive, consent-focused, queer and inclusive, professional sex columnist and sex educator.
These calls are NOT therapy and are not intended to stand-in for or be used as professional therapeutic help.
Due to the nature of my work and schedule, I am unable to guarantee a prompt appointment but I will do my best to fit you into my schedule as quickly as possible.
---
Skype too personal? Too much of a hassle to set up an appointment?

Try Email Coaching!

Get my sex & relationship advice in a quick-and-easy email exchange.
---
***
Topics that are a

great fit

for

Skype Consultations

 are: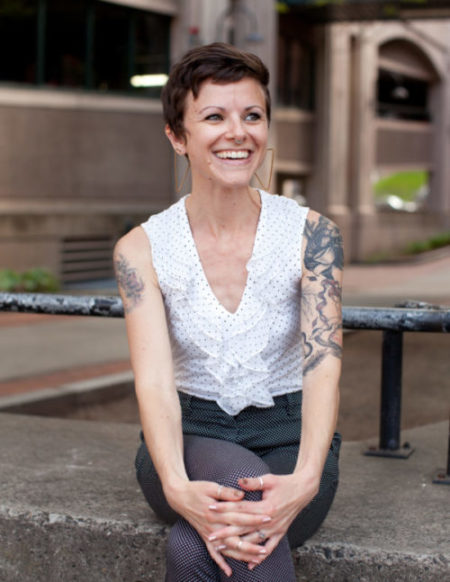 * Polyamorous / Non-Monogamous Relationships: negotiating them, getting them started, untangling complications, or just general info.
* Sex Toys Advice: which vibrator should I get? I've never had one before, where do I start? What should I get my partner?
* General Relationship Advice: I'm kinky and she's not — now what? Our sex drives don't match up, what should I do? I'm so jealous all the time, WAH, help!
* Sexuality Advice: I've never had an orgasm — am I broken? I think my sex drive is too low — what should I do? I think maybe I'm bisexual — how do I know?
* Relational Communication Work: We're stuck in a rut and can't get out! We can't seem to break our ineffective conflict cycle. HALP!
* Educational Advice: What sex-positive books should I read? How do I become a sex educator? I want to teach sex ed workshops, how do I start?
* "I Want to Pick Your Brain!": I'm working on a similar career path, project, workshop, or other professional sex/consent/sexuality/etc educational endeavor and would love to use your experience and knowledge as a resource.
&
anything else you think my sexpertise may help with!
Please fill out & read the info on the GoogleForm below to determine if your topics are a good fit.
Thank you!