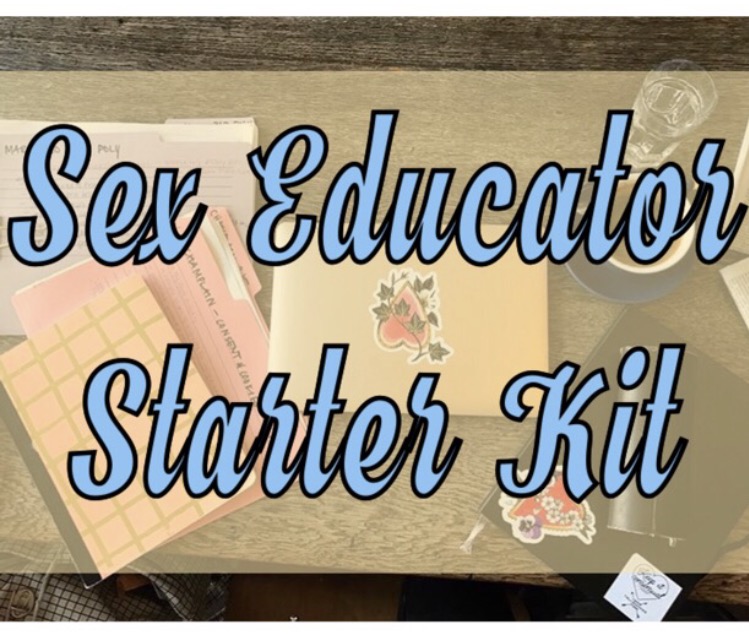 Sex Educator Starter Kit
a

live workshop 

with Yana Tallon-Hicks
all about becoming an independent sex educator! 
---
Workshop Description
The most common question I get besides "Which sex toy should I get?" is "CAN I PICK YOUR BRAIN?". In this workshop, the answer is definitely yes! 
In this 2-hour workshop, I'll be spilling my sex educator guts about how I got started in this work and how you can, too including how to…
create your unique brand

self-promote

build your audience

structure a strong workshop

find & keep clientele

get booked & keep getting booked

price yourself & get paid

increase your knowledge base

find resources for continuing education & professional connections

get the sex educator ball rolling in your own home court!
Take-home & digital resources will abound including continuing education options, branding brainstorm worksheets, a To-Do List for strong start, and a packet of customizable templates from my personal sex educator stash.  
This workshop is perfect for college students and/or adults looking to pursue work / study tracks towards the goal of teaching independent sex education, sexuality, gender, and/or consent workshops now or in their future.
What Do Attendees Get in This Workshop Training?
1. 100s of hours of time
that I've spent developing, editing, troubleshooting, improving, planning and teaching workshops; creating my brand as a sex educator; and organizing the systems I use to keep myself prepared, professional, and desirable as an independent contractor…all consolidated for you to take into your own work & projects.
2. Money!! (Maybe)…
As an independent sex educator, I've made anywhere from zero (pro-bono work is
important!) to thousands of dollars for a workshop or speaking engagement, depending on the institution hiring me, their budget, their need, and their audience.
This training helps attendees gain more direction in their own sex education work and studies and has the capability of paying for itself in the enhancements it can bring to your future freelance sex education work and in the consultation & resources it can provide you around getting started. Of course, I can't and won't guarantee you'll get paid, but I can teach you how to create, advertise, and facilitate a great workshop!
3. 90 minutes of content & 30 minutes of Q&A
For the first part of the workshop, I'll walk you through the essential components of becoming an independent sex educator, all of which I learned and discovered through self-taught methods over the last decade. Learn from my mistakes! Customize my successes and make them your own! Bring pleasure-positive, consent-based sex education into your communities! 
Then, take advantage of my expertise in the room with an extended Q&A during which I'll answer attendees questions customized to their hopes for their own work as a sex educator.
4. Resources, resources, resources! 
Leave this workshop with valuable take-home & digital resources including:
a To-Do list to give your freelance business a strong start
my personal order of operations from designing a workshop to booking it to teaching it to getting paid to getting hired to teach it again
a list of continued education resources in the field
a list of great sex educators to follow & learn from
and a packet of customizable templates from my personal sex educator stash that will include one of my sample workshop agendas, a sample invoice & pricing sheet, templates for reaching out to and following up with hosts, financial tracking sheets, and advertising sheets.
5. Discounted access to my Consent & Cookies Training Webinar
All attendees will save $50 on my Consent & Cookies training webinar for educators when you buy Sex Educator Starter Kit!
Become a trained Consent & Cookies educator with my recorded webinar all about how to teach my most popular workshop about consent. Webinar participants are walked through my curriculum step-by-step and leave with 7 customizable components of the workshop including a lesson plan, all handouts, and finished slides so they can start teaching this workshop right away on their own. Learn more here.
Why Learn from Yana?
Yana Tallon-Hicks is a consent, sex & sexuality writer and educator living in Northampton, MA. Her work centers around the belief that pleasure-positive & consent-based sex education can positively impact our lives and the world.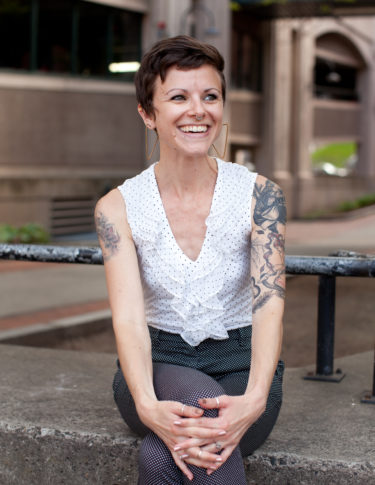 Yana has been working as an independent sex educator for over a decade. Her workshops about sexual pleasure, communication & consent are taught at colleges, high schools, and sex toy shops all over New England. She has delivered guest lectures, keynote speeches, and even a TEDxTalk in Vienna, Austria about her work. 
As a successful self-employed sex educator, she has written her own custom lesson plans for over two dozen workshops; created her own branding, marketing, social media presence, and website; managed her own fee schedule, workshop bookings, and professional networking; and has been invited to speak at over thirty schools.
She currently practices Couples & Relationship Therapy at the Couples Center of the Pioneer Valley in Northampton where she focuses on sex & sexuality topics, non-monogamous relationship structures, and healthy relationship repair.
Read more about Yana & her work here, where you can also read testimonials about her work, read her sex advice column, follow her on Instagram & Twitter, and watch her TEDxTalk: Is the Porn Brain Our New Sex Educator?.
All workshops are customizable to your particular group & goals. Workshops listed on this site are just a few examples of the sex & sexuality topics Yana is trained to teach & talk about so please contact her if you have a particular topic in mind.
Thank you!