Meet Emma!
The Consent-Based Curriculum Development Intern!
Emma Bokhour is from Concord, Massachusetts. She is currently a sophomore at Smith College in Northampton,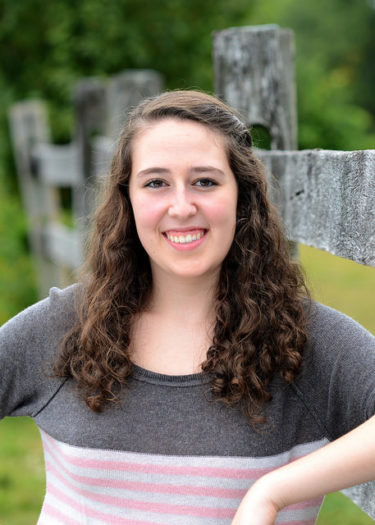 MA, and is majoring in sociology, while pursuing a five-college certificate in Reproductive Health, Rights, and Justice.
Her studies focus on sexuality and gender studies and has been interested in understanding and developing intersectional and progressive sexual education for all youth.
Emma will be working closely with me this summer to create 16, 90-minute classes about sexuality, gender, identity, sexual health, consent, communication, and healthy relationships to the incredible self-directed learning teens at LightHouse Holyoke as part of my #FundConsent project.
Thanks to the generous donations made by our community members during last year's #FundConsent IndieGoGo campaign, we'll be taking this summer to plan group discussions, in-class activities, book lists, and homework assignments; we'll be booking guest speakers on topics like social media impacts on dating, self-esteem, and communication skills for healthy relationships;  we'll be planning field trips to relevant Holyoke organizations like Girls Inc, Tapestry Health, and the Sexual Minority Archives; and we'll be brainstorming about all the ways we hope to support these teens in exploring their identities and relationships from a consent-focused place come September.
Want to financially back this class? Make a donation via PayPal & we'll mail you some small tokens of gratitude!
Want to hear about future internship opportunities? Sign up for my newsletter!