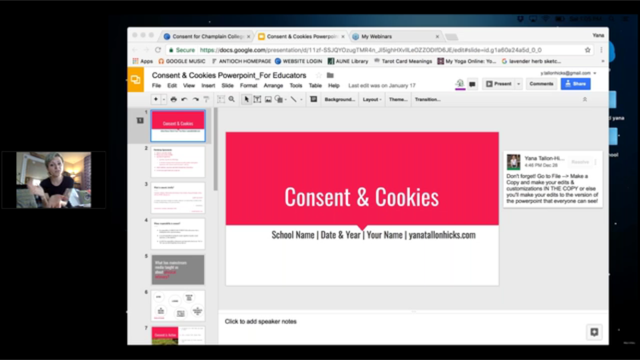 Welcome to the Consent & Cookies Educators referral list!
All of the people on this list have completed my Consent & Cookies webinar training for sex educators, teachers & facilitators. During this webinar, I taught these educators how to host my popular workshop Consent & Cookies for high school aged youth and/or college students including how to facilitate my lesson plan, utilize the workshop materials provided, and successfully teach Consent & Cookies in their own personal style to your group of students!
Educators on this alphabetized list are great people to reach out to you if you'd like to bring my Consent & Cookies workshop to your area, if I'm unable to join your group this time, or if you just plain like their style. This list is being updated continuously. Thank you for bringing consent education to your area!
---
Name: A. Vivian Augustine
Location: Based in San Francisco, CA. Available to teach throughout the Bay Area (up to 2 hours from the City)
Contact: av_augustine@mac.com
---
Name: Lyndon Cudlitz
Location: Albany, NY. Will travel within 100 miles of Albany, NY
---
Name: Casey Galat
Location:
Amherst, MA. Will travel to distances
within 2 hours
drive from Amherst
Contact: caseygalat@gmail.com
---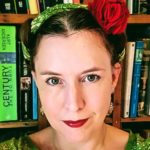 Name: Samantha Schwarer aka Cherry Tart
Location: Durban, KwaZulu-Natal, South Africa
Will travel throughout KZN (travel costs will be quoted)